Sandygate Inn
Really good company to work with. SWS are price competitive and the system is very reliable in all our sites. Tim Gittins MD
Nam Kang Restaurant
The cloud back office software provided by South West Systems is first class. Would recommend.
Nottingham City Council
Multiple sites with all the latest SWSystems EPOS Tech. A pleasure to work with
Detox Kitchen
The system is nice to use and the cloud back office software has lots of features and reports which are constantly being updated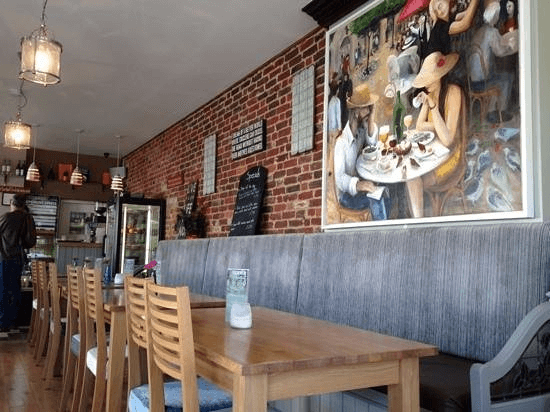 The Corner Cafe
The systems are far superior and more reliable than other windows systems out on the market place
ArcelorMittal Orbit Podium Bar
A very good all round system and Casio branded. Have used Casio Till systems for over 10 years now and have not gone anywhere else
Christian's Bistro
SWSystems iPad EPOS Till software has been a great addition to the business and the staff and customers love it
The Gallery Restaurant
The support and development team have been very helpful. The SWSystems restaurant iPad EPOS Till Software is very nice to look at easy for part time staff to use
Seashells Restaurant
5 star iPad till software, brilliant UK support and high functionality that is required for a busy, bar / restaurant business
Brighton Dome
Would recommend 5*
Hangar No. 4
The best till system I have used in years! If only I knew about these guys sooner
The Shed
Jay, Josh and Jake and the rest of the support team have been very patient with us with the new SWSystems iPad EPOS Tills. Would recommend to all 9.5/10
Vatrushka
SWSystems offered us a specialist setup with Fourth Hospitality inventory integration which has been working very smoothly. Lovely to use software too!
IL Calice
We decided to use SWSystems iPad Till software because there software offered lots of great features and was very affordable for a high end system
Newington
Customers comment on the sleekness of the SWSystems iPad till software and have recommended to other businesses